A motorhome fit Anders lifestyle like a hand in glove
How a camper van became the perfect getaway from the city
How does it sound to be able to live in a capital city while still having an opportunity to wake up to fresh mountain air in the morning? A camper van opened up a wide range of possibilities for 84codes crew member Anders Bälter and he wouldn't change anything about the experience.  
It was a bit of a YOLO kind of moment, that day for just about a year ago when Anders and his girlfriend Lisa decided to buy a brand new camper van. The pandemic played a part in their need to get away as they were situated in a small apartment in Stockholm, both working from home due to COVID restrictions.
– After six months, 30 square meters became a bit too intense for both of us. I think that helped to hasten our decision. 

Born and raised in Piteå in the north of Sweden, Anders grew up close to nature, which influenced his interest in outdoor activities. In fact, the maiden voyage of the camper was a trip to Nynäshamn for some surfing. Since then, Anders and Lisa have been hiking and snowboarding their way from north of Sweden to the south, bringing their jobs along. 
– I appreciate this opportunity of combining regular office hours in Stockholm, where I can go and meet my colleagues, with the freedom of working remotely from wherever I choose to park my camper van. 
Anders thinks his generation has redrawn the map for what is seen as the "normal way" of working and living.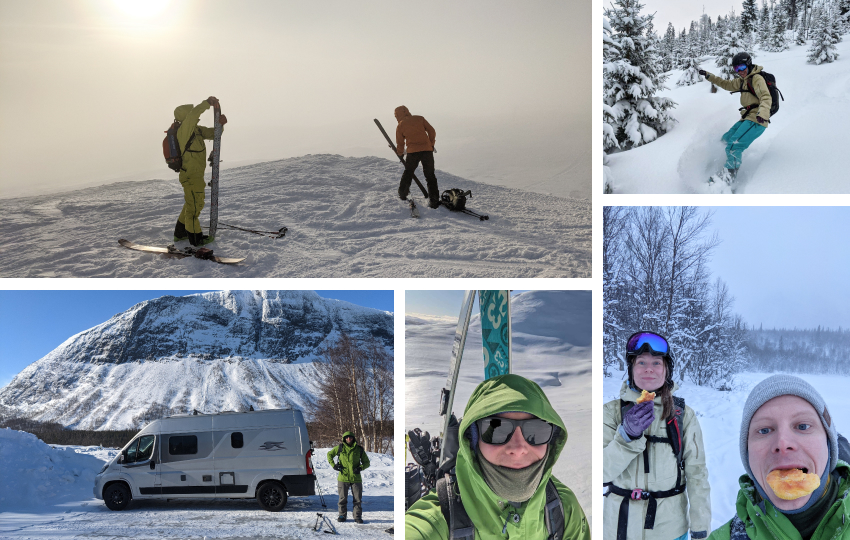 – Back in the day, you got a job and moved to where it was located. Now there's hardly anything left to dictate the terms of where you can live. Lisa and I are currently looking for houses online and, thanks to flexible employment like mine at 84codes, we can pick and choose very freely. We are also using the camper to scout for lovely places to live in; we think it's an excellent way of getting to know an area before deciding to move.  
The camper van dream, which they intend to make come true, is to take their time to travel up through Norway, stopping for days or weeks in different places to enjoy the mountains by foot or by splitboard. 

What can a workday look like, being out and about with the camper?
– Well, if it's wintertime, I might take the morning off to go outside while it's still light. Then do the work-related stuff from lunchtime and on until early evening. Or, start working in the morning, take a break in the middle of the day for some snowboarding, and finish working later.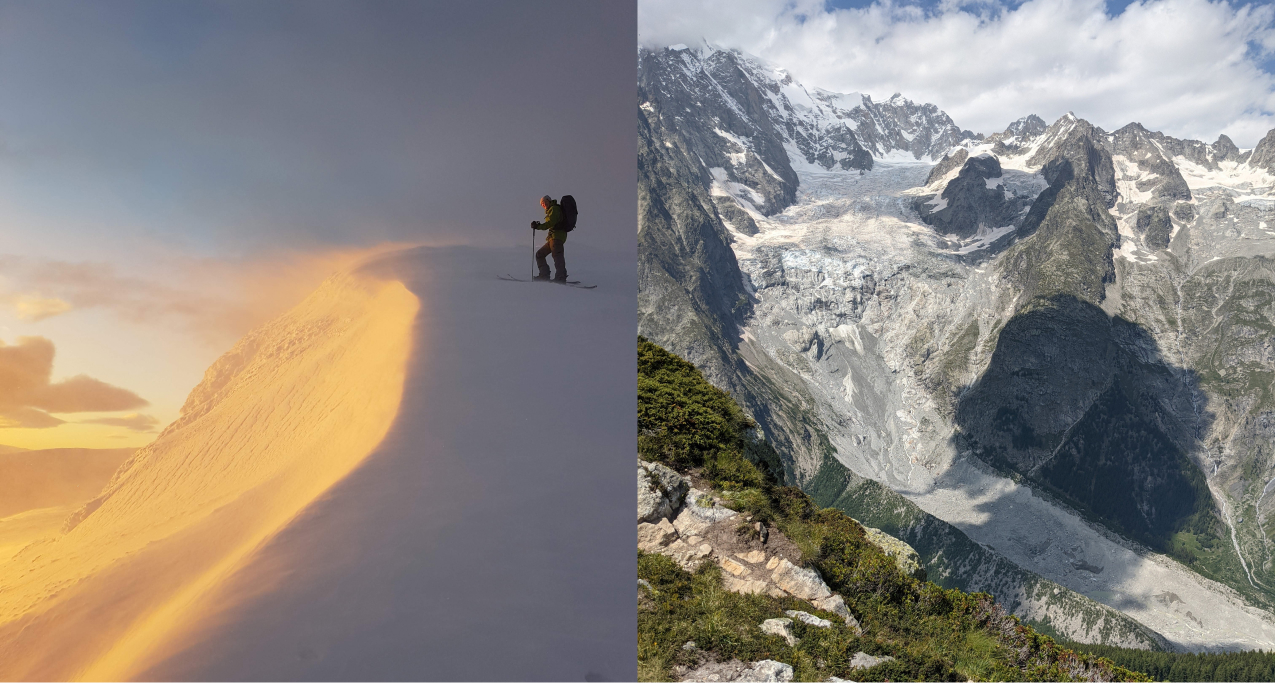 Anders has been with 84codes for five and a half years. He first met Carl Hörberg when they both studied computer science at Linköping's University, and next time some years later in the French Alps, where Carl told Anders about this company of his and wanted him to get on board. 

Did it ever feel strange, considering the special terms of employment?
– It was a bit strange, since working remotely was all new to me, but I was very excited! Right away, I booked a month in Indonesia to really try on this remote working life.   
The camper van just turned one year old, and, who knows where they might turn up next!

Until next time!
/Sofie & the 84codes team
Interested in joining our team? Visit our Career site for more information.