Mountain air meets Message Queuing
When remote working means it all
Interview: For many people, working remotely means the freedom of "work from wherever you want". In some spectacular cases, that means traveling the world or living in a suitcase making pop-up visits here and there. In reality, the freedom of working from wherever means working from the place that you love the most: home. But what if "home" is a place others would consider "far away", then being able to work remotely is a dream come true.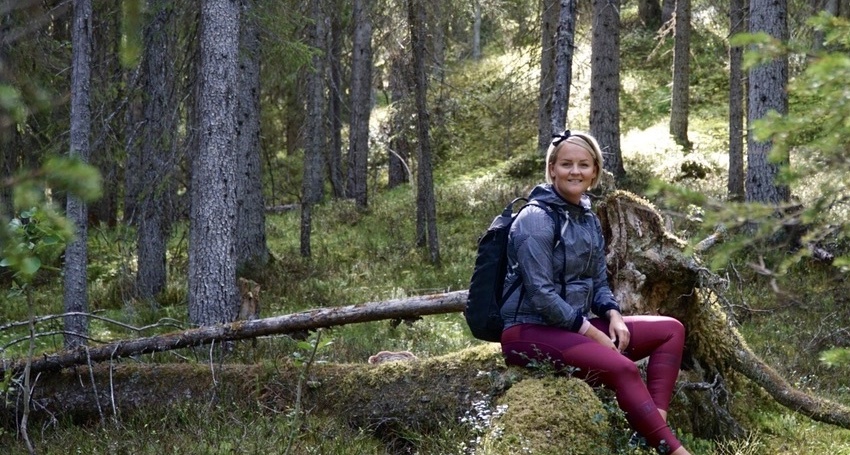 Meet the newest 84codes team member, Sofie, who lives with her family in Arjeplog, a village of 1,500 inhabitants located 944 kilometers from Stockholm. She has recently joined the marketing team and brings many years of experience in journalism that will be of great support to the team along with her writing skills.
When Sofie began her search for new work-related challenges after 10 years as a journalist, the hardest part was to find something exciting, challenging, and physically doable considering her wish to continue working from her hometown. And who can blame her? Arjeplog is well known for the spectacular nature and endless mountain landscape surrounding the village, so who wouldn't love to live here?
And Sofie is not alone. While the company is growing larger, the team members based in Stockholm are becoming fewer. Just recently two other coworkers took the step and moved away from the city to be closer to nature and family, two luxuries of very high value to the 84codes team.
Two years ago, the idea of trying something completely different for work occurred to Sofie, but finding a good option to the already flexible employment of journalism was not a simple task. When the opportunity to join 84codes came up, Sofie took the chance and found herself stepping into a new arena:
"84codes impressed me with being even more flexible than my previous employment, which I honestly didn't think was possible. Also, how warmly welcomed I have felt from the very first second, with my professional colleagues with their great knowledge."
Working for 84codes enables Sofie to continue living in Arjeplog while taking on new work-related challenges, which means a lot. In fact, being able to live and work in Arjeplog means everything, she says.
"Being able to work from where I live makes life a whole lot easier. I probably wouldn't have moved on from journalism if this fantastic opportunity hadn't opened up."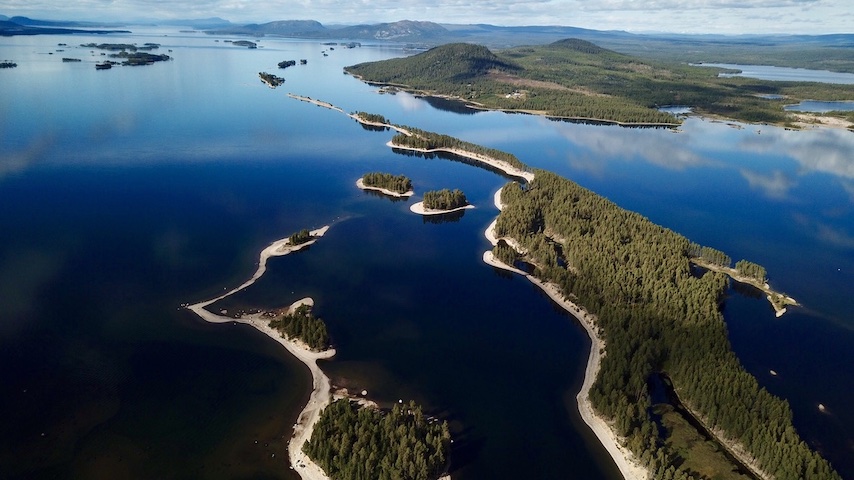 The 84codes remote-first approach really attracted Sofie. With her family well rooted in Arjeplog and with two children under six, uprooting her family or taking on a daily commute weren't attractive options. Her first tasks will contain a lot of learning and understanding of the products, technologies, techniques, and workflow that 84codes offers. Luckily, she can do all this learning from home while having her colleagues just a Slack conversation away.
"This is exactly the challenge I've been looking for! It feels exciting to become a part of a team that has been so successful in their field! I look forward to getting to know all of them better, and to learn from them.""
84codes is as excited as Sofie to add her to our already strong team. We feel confident that we're heading in the right direction, despite this weird year. We hope that Sofie will soon be able to meet the whole team in person at one of our workaway events.
We hope you liked this blogpost. Do you have dreams that might be fulfilled with remote living and working? Does our team interest you? Visit our Career site for more information.
Until next time,
Elin & the 84codes team