84codes Celebrates a Decade of Innovation at Sweden's Ice Hotel
Warm celebration in a cold location
84codes recently marked a significant milestone - our 10th anniversary. To celebrate this momentous occasion, we embarked on an unforgettable four-day journey to the Ice Hotel in Jukkasjärvi, a unique wonder located in the North of Sweden.
To celebrate our core values, we wanted the celebration to embody our spirit of outdoor experiences, nature, and adventure. That's when we set our sights on the Ice Hotel in Jukkasjärvi, an extraordinary piece of architecture and design made entirely of ice and snow.
The Ice Hotel - A Unique Experience
Each year, the Ice Hotel is crafted from ice sourced from the Torne River. This amazing place is a must-see among Sweden's tourist spots, attracting visitors with its short-lived beauty and various experiences. During our stay, we were offered, apart from amazing hospitality, delicious food, mostly locally produced from the area. Ingredients are dried, pickled, and salted for enjoyment throughout the year and the menu included moose, reindeer, char, sorrel, dandelion, and cloudberry, presented in various forms.
A Glimpse into History and Culture
Our team had the chance to try ice sculpting, which was both a lot of fun and challenging. Mostly, it made us appreciate the fact that artists working with the pieces in and around the hotel area are real professionals! We also got a glimpse into the rich Saami culture by meeting reindeers and taking a guided tour in an area where a series of buildings were restored and historical events were highlighted. The opportunity to listen to captivating Saami stories further enriched our understanding of the indigenous heritage Sweden holds. We also explored the historical Jukkasjärvi Church, one of the oldest buildings in the area dating back to the 17th century.
An Unforgettable Night Under the Northern Lights
One of the most unforgettable experiences during our trip was a snowmobile ride that led us to dinner in traditional houses nestled in the snow-covered forest. As we gathered together, enjoying our meals and each other's company, we were graced with a visit by the Northern Lights.
This phenomenon, also known as Aurora Borealis, is a natural light display that occurs predominantly in high-latitude regions. It's a spectacle caused by disturbances in the magnetosphere from solar wind, illuminating the night sky with a mesmerizing array of colors.
Despite some of us having witnessed this phenomenon before, the experience of standing on ice in the heart of the forest, with nothing but the wonders of nature for company, was truly special. This extraordinary encounter with the Northern Lights was so impactful that it has since become a part of our branded materials.
While watching the amazing Northern Lights, we weren't just seeing a beautiful sight in nature. This moment was also a great example of what 84codes is all about - being adventurous, unique, and memorable. These shared moments keep making our team stronger and drive our love for creating new things.
Celebrating 84codes
At 84codes, we value our shared experiences. Our journey has been about hard work, new ideas, and team spirit and we're proud of our progress and looking forward to what's next.
Here's to remembering our past, enjoying our present, and creating our future!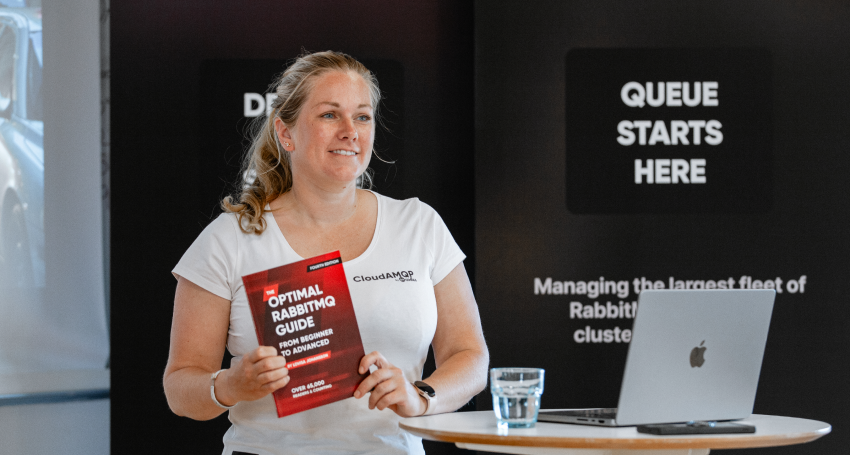 We're proud to be part of a continually growing team. If you're interested in joining us, keep an eye on our careers page for open positions.
All the best!